About Us
Frontier Business Products office solutions revolve around helping individuals and businesses to overcome some of the most common challenges of data management, as well as workflow efficiencies.
The four most frequent challenges we solve include:
Proper data management and Security
Increased productivity
Keeping pace with new technologies
Document workflow efficiency
We provide numerous solutions to these logistic challenges.
Frontier Business Products Solutions
Managed Print Services – Let us manage, service and supply your fleet of networked printer devices and devote the resources of your IT staff to more valuable projects.
Managed IT Services – Our Managed IT Services division can oversee your entire network of PCs, servers, and networked devices. We will provide 24/7 monitoring, data backup, and top-notch security to keep your business, and office solutions, up and running at 100% efficiency.
Document Management Solutions – Our fully customizable scanning, document archiving and retrieval solutions will help your office increase productivity and efficiencies.
Digital Press – We offer industry-leading high volume, high-quality production print solutions to help your business contain the high costs associated with outsourcing brochures, flyers, banners, and other important marketing materials.
Print Management Solutions – We offer print tracking software solutions that can allow organizations to monitor prints jobs and print documents in the most economical way possible including "follow me print", advanced authentication and rules-based printing.
Cloud Based Phone Systems/ VOIP for Business – We solve our customers communication needs by providing tools to handle and direct calls throughout departments and also externally.
Get in touch with our team to learn more about the different types of office solutions we can support your organization with.
We'd Like to

Hear From You

Friend, I am a customer of your company. I just want you to know what an amazing group of people you have. While I don't know all the names of the people I deal with I can point out Sabra and Brendan, the front desk and everyone of you service staff are just excellent. You are a lucky person to have such fine people. And, we are lucky to have your company as a provider of service and supplies.

Like you, I am a businessmen, so I know that the blood stream of your company is rooted in your people. You have great people and I just wanted you to know that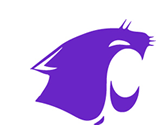 Like many business, we were struggling with the cost of desktop printers and the battle with employees to keep their desktop printers. Frontier (was) instrumental in a very smooth transition. We were able to reduce costs… without having a negative impact on employee morale.

The service you provided to me and my agency went well above and beyond the call of duty. It is obvious that Carol Mitschke, owner, has created a culture in which you all provide ethical and honest service to customers, going out of your way to be of assistance and meet their needs. You deserve special recognition for saving my nonprofit agency a significant amount of money while asking for nothing in return.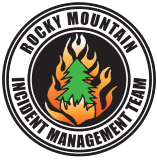 The Rocky Mountain Incident Management Team would like to offer you our sincere thanks for your effective and meaningful support as we have worked on the High Park fire… You have gone out of your way to meet our copy needs.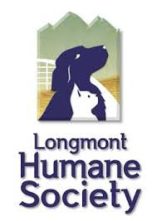 We were being 'nickel and dimed' by our last printer leasing company, but we were doubtful we'd be able to get brand new machines at a decent price. During the bidding process, FBP's proposal was simple to understand and reasonably priced. We love our new machines, and not only were we trained on how to use them on day one, we continue to receive training from FBP any time we have questions. They also assisted us in ending our former lease and returning the old copier.

FBP has provided us with excellent service for a number of years. They are very knowledgeable and understand the needs and challenges associated within the church community.
We liked the idea of working with a local company. Being a non-profit we have found it very beneficial working with an organization that has an interest in our community. We love being able to call local phone numbers and deal with people we know and who know us

I have to say that I had to call today for them to fix our copier. I called the Ricoh # and they transferred me to the right number-someone answered on the second ring. The person I talked to was super friendly. He said he would have someone out to fix it right away. I also asked him how I need to go about ordering toner. He asked what kind I needed and then said it would be here tomorrow. Within the hour of the phone call a tech showed up to fix the machine. He was super professional and polite. I really was impressed with how well this all went down today and how quick they were about tending to my needs on a Monday morning! Thumbs up from me!